...these notables would be celebrating their birthday today:


Duke Ellington would be 112. In the world of jazz music, Duke Ellington is as revered as Beethoven or Mozart are in classical music. And quite deservedly so. As a composer, he melded the sounds of Africa, the Caribbean and the American South into a sophisticated style all his own. And as a performer (mostly of his own music), he had few, if any, peers. Many of his compositions sound newly minted today--timeless classics created by a brilliant and unique man---some called him a 'genius'. Anyone care to dispute that? Not me.

Rare photo of W.R. Hearst with his long-time lover, Marion Davies, around the time Citizen Kane came out.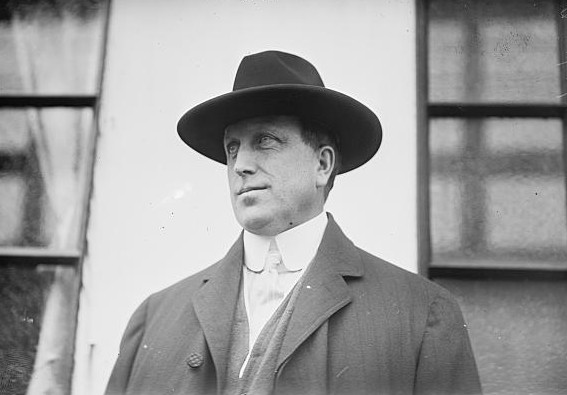 William Randolph Hearst would be 148. His was one of those great, epic American lives that followed an arc of almost unbelievable highs, as well as lows. He was born into wealth, but multiply redoubled that inheritance, becoming one of the wealthiest men of the 20th century. His wealth mostly came from publishing--he had a newspaper empire that stretched from coast to coast, creating a dynastic monopoly. His life was famously chronicled in Orson Welles's thinly-veiled roman à cléf, Citizen Kane, in 1941. Welles painted him as a money and power-obsessed monomaniac--which certainly wasn't too far from the truth. What made Hearst furious, though, was the portrayal of his mistress, Hollywood actress Marion Davies, as a dizzy, untalented lush--which was far from the truth (she was actually a quite talented actress/comedienne). But as rumor has long had it, what enraged him most of all was Welles's use of the word "rosebud" as the touchstone word of the film. Allegedly, "rosebud" was the very private term of endearment Hearst used to reference his beloved Marion's mons veneris. Hearst did everything he could to stop the film from being made, and then tried--in vain--to buy the negative of the film to destroy it. His fortunes significantly dwindled by the time of his death in 1951. But Marion Davies stayed by his side to the end--even though his wife steadfastly refused to allow him a divorce.
Tommy Noonan would be 90. Chances are you don't know him by name--but you'd probably recognize his face. He was a very popular Hollywood actor in the early 1950's, often playing a befuddled, wide-eyed, likeable fellow in some major films: A Star is Born, playing opposite Judy Garland in her finest performance; and as the wealthy, confounded suitor of Marilyn Monroe in Gentlemen Prefer Blondes. He was only 46 when he died of brain cancer in 1968.
***********************
And a very happy birthday to the alive-and-well Celeste Holm, who turns 94 today. She had a most impressive career, starting with creating the role of 'Ado Annie' in the original production of Oklahoma! on Broadway in 1943. She won an Oscar in 1947 for Best Supporting Actress in the groundbreaking anti-anti-semitism film, Gentleman's Agreement. She's appeared in several acknowledged classic films: High Society, opposite Frank Sinatra and Bing Crosby; The Snake Pit; Come to the Stable; but most especially, All About Eve, in which she played Margot Channing (Bette Davis)'s best friend, Karen, who acted as the "conscience" of this classic film. What must it have been like to try to "hold your own" when playing opposite Bette Davis, giving (arguably) her greatest performance?! Well, she did, and then some! She's spot-on perfect in the part--especially in her face-off scene with "evil Eve" (below). Celeste Holm is still a visible presence on the New York arts and social scene and looks amazingly as she did 60 years ago, when Eve was made. Cheers to you, Miss Holm...may you have many more!