...today would be the birthday of the following notables: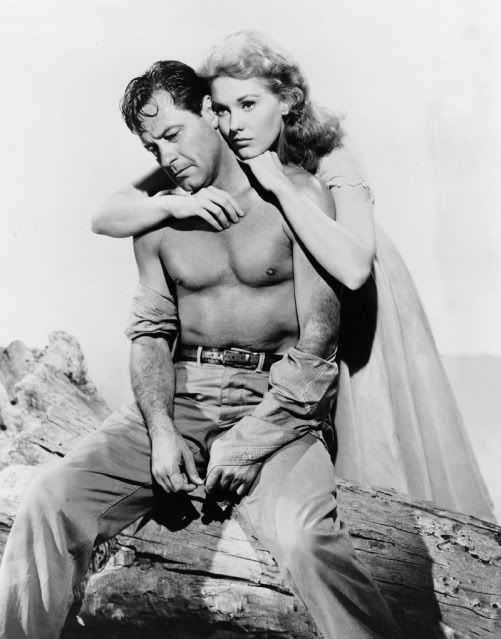 William Holden and Kim Novak in William Inge's torrid, Picnic.
William Inge would be 98. He was one of the most popular playwrights of Broadway (and subsequently, of Hollywood) during the mid-20th century--and yet, today, he is quite "under-remembered," especially when compared with his contemporary (and friend), Tennessee Williams, whose works continue to be produced and re-discovered by new generations. Inge won the Pulitzer Prize for Drama in 1953, for his steamy Midwest drama, Picnic. And he won an Oscar, too, for Best Screenplay, for 1961's Splendor in the Grass. Some of his other notable works: Dark at the Top of the Stairs, Come Back, Little Sheba, and his most successful play, Bus Stop, which became a hugely successful Marilyn Monroe vehicle in 1956. But despite all these successes, he was plagued by depression and self-doubt and sadly, took his own life at the age of 60. Perhaps with his centenary coming up in 2013, there will be a re-examination of the works of this fine, sensitive writer and proper credit will be given him.
Beulah Bondi would be 123. Even as a young lady, she played old ladies! There was something about her somewhat hawkish facial features that typecast her as everyone's mother, or grandmother. But she had a marvelously warm presence and gave many memorable, moving performances--none more so than the heartbreaking Make Way For Tomorrow, where, as 'Ma Cooper,' Depression-era circumstances force her to part with her beloved husband after many years. Try watching that one with dry eyes! She played James Stewart's mother in 4 different films; most memorably, in It's a Wonderful Life. The way she switches from the warm, loveable 'Mrs. Bailey' to the bitter, snarling crone 'Ma Bailey' is truly unnerving. But remember her as warm and loveable...that's what she played best. Here's a random clip from Make Way for Tomorrow. She's only 49 years old here: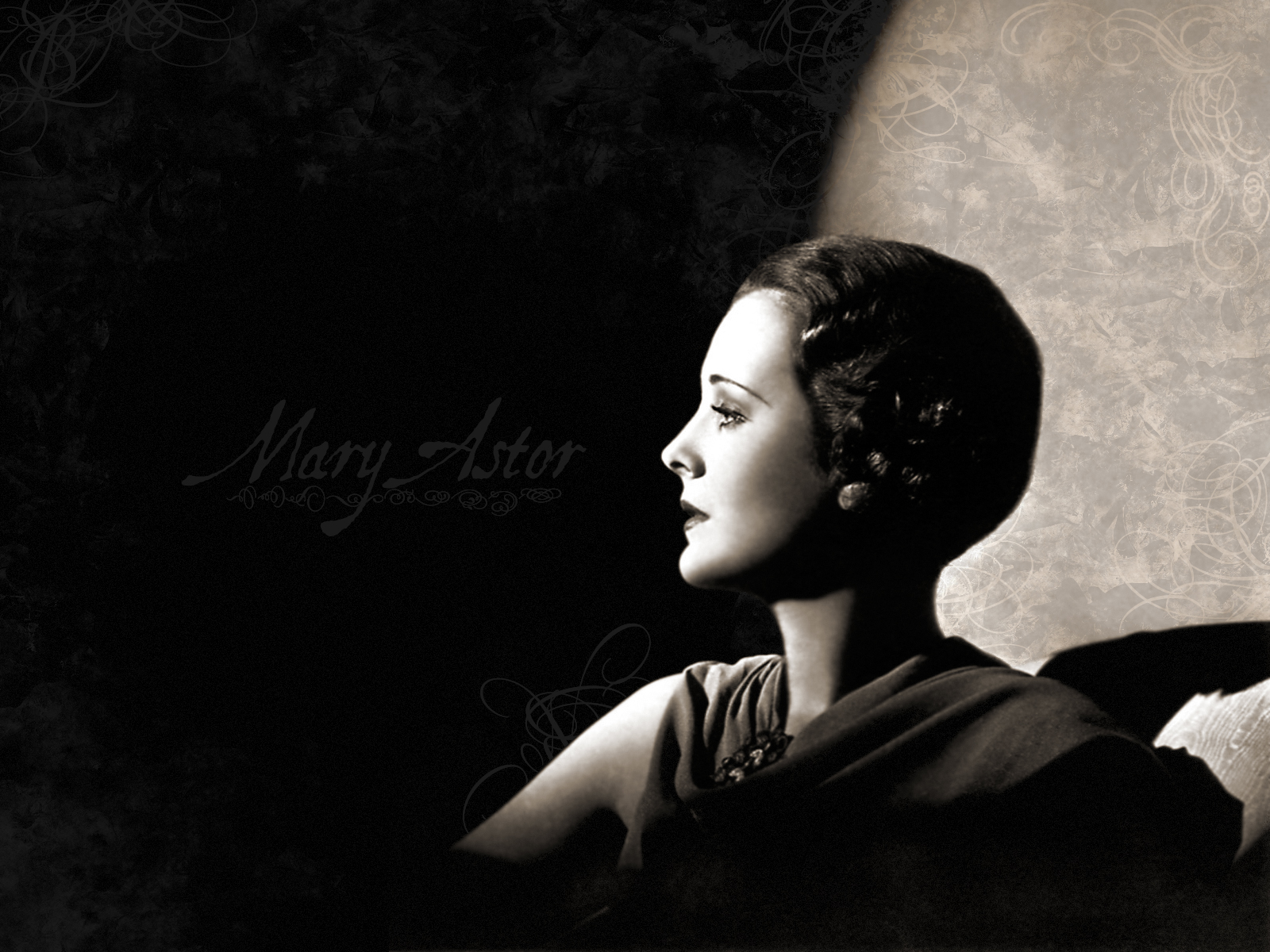 Mary Astor would be 105. She was a fine, intelligent and accomplished actress who always added a "touch of class" to whatever film she appeared in. Off-screen, the cool and somewhat imperious-seeming Miss Astor was something of a hotsy-totsy, as revealed in a shocking (at the time) 1936 divorce/custody trial. Her very candid diaries, which were purloined by, and constantly referred to by her ex-husband's legal team, kept the tabloid press slavering for more. She revealed infidelities with more than one notable name--most famously, playwright George S. Kaufman. The gossip columnists of the day predicted her career would be ruined by these revelations. But, in fact, her career continued to flourish, achieving an Oscar (The Great Lie) and a career-best performance in The Maltese Falcon. Here's one of the scenes that got her the Oscar:
Aline MacMahon would be 112. What a face she had! She could express more with one jaded lift of an eyebrow over her huge, hooded eyes than most actresses could by pulling out every trick in the book. She was usually cast as the wise-cracking, world-weary sidekick, most memorably in the early 1930's Warner Brothers "Gold Digger"-type films. And she was often cast as homely and unsexy---but I've always thought she had quite a lovely face. Very unique...and there has never been another like her.
Betty Comden would be 96. She was one-half of perhaps the greatest comic writing team in Broadway/Hollywood history. Their list of credits is most impressive, indeed: On the Town, Bells are Ringing, Wonderful Town, The Bandwagon, and arguably, their finest achievement, Singin' in the Rain--perpetually voted the "Best Film Musical of All-Time" in just about every poll there is. Everyone assumed they were a married couple, but they were only the best of friends and were, in fact, happily married to others. By all accounts, she was "one hell of a dame". So, what better time to take another look at one of the greatest dance scenes in film history, the famous "Moses Supposes" number with Gene Kelly and Donald O'Connor! Click the link below (video could not be embedded):
http://www.youtube.com/watch?v=tciT9bmCMq8&feature=related